Canadian War History Tours
Unique, intimate and customized tours of the WWI and WWII Battlefields
OUR TOURS

Follow in their footsteps with someone who knows the way.
Canadian War History Tours are designed with the life-long learner in mind. If you're not one to lounge by a pool for days (although that has its place), but enjoy learning – delving into histories and mysteries, these tours are for you. We will walk where they walked. We will get a genuine sense of what it was like. You'll learn through the diaries and stories of Canadian soldiers who went though it.  Tours and costs are flexible, usually 5 to 7 days.
4 people – 5 day tour $2100 per person
4 people – 7 day tour $2500 per person
$500 deposit required at time of booking.  Balance must be paid 90 days in advance of tour start.  Includes accommodation and ground transport. Does not include flights or food.  Canadian War History Tours does not have a cancellation policy. Travelers must be responsible for their own travel insurance: Health, cancellation, trip interruption, etc. In the unlikely event that Canadian War History Tours cancels a tour, you will receive a full refund. If a client cancels a tour, because these tours are designed months in advance, we cannot recoup costs of reservations or make up for lost customers for those dates. As such, those costs are non-refundable.

Canadian War History Tours
Join author, historian and guide, Susan Raby-Dunne for a unique, intimate and customized tour of the WWI and WWII Battlefields.  Follow in their footsteps with someone who knows the way.
Canadian War History Tours offers small group tours – 1 to 7 people – of the WWI and WWII sites in France, Belgium and the Netherlands. Follow the trail of a relative, a regiment or just immerse yourself in Canada's important and fascinating military history.  Clients receive a keepsake booklet or scrapbook after, with details of the history, places and people, as well as photos and info from the tour itself.  Prepare to be enlightened and moved!
Susan is an author, public speaker and guide with a talent for research, and a passion for Canadian military history. As of November 2017 she has published 5 books about war history; 3 about WWI and 2 about WWII. She is a story-teller and based on actual history, brings her subjects to life in dynamic and moving ways.
For more information about Susan go to – www.susanrabydunne.com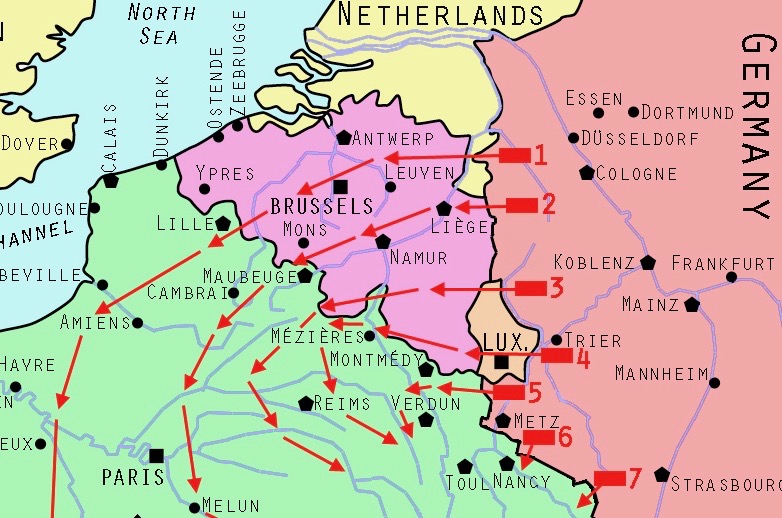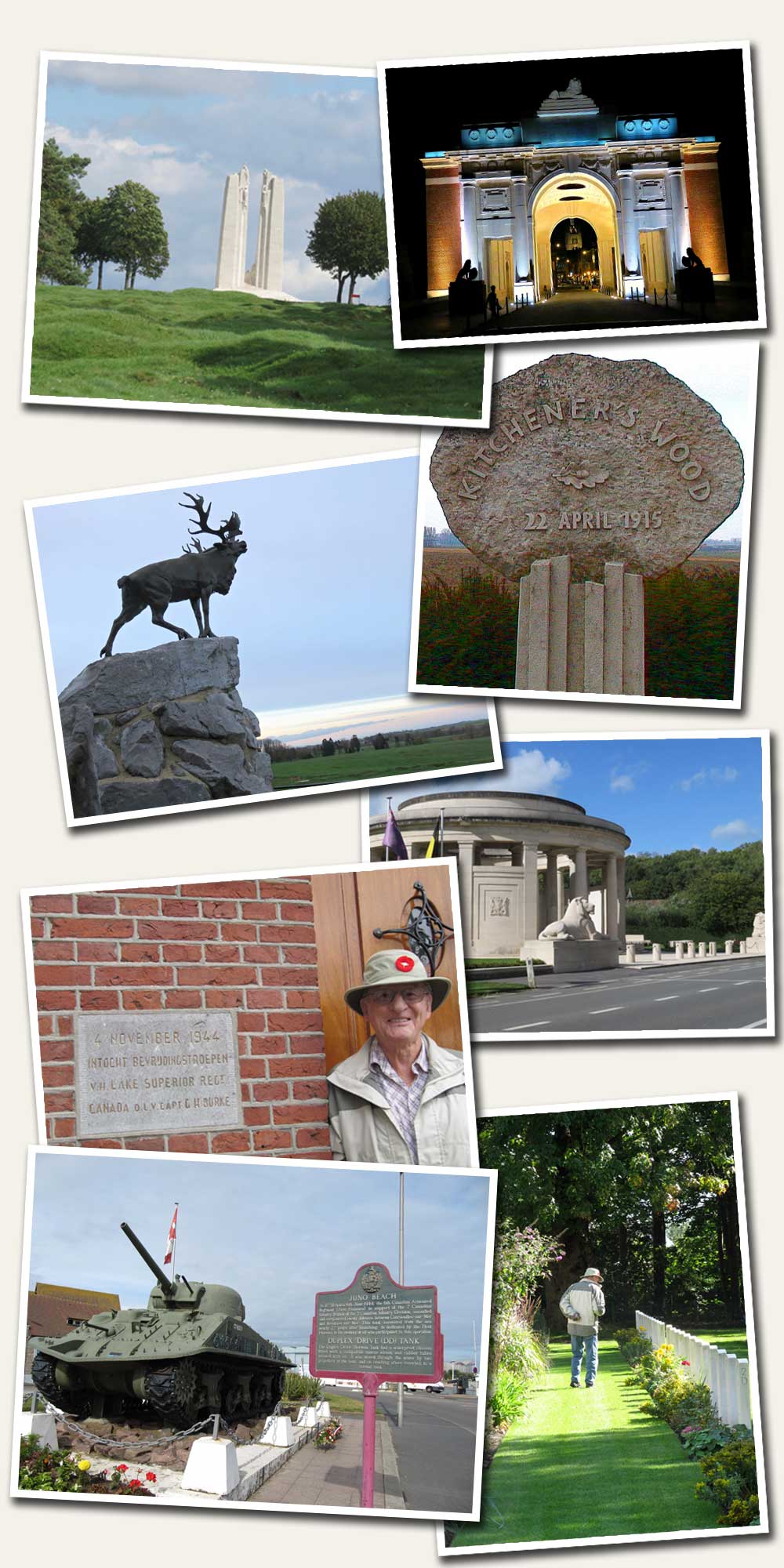 The Pilgrimage
Was Grandad or Great Uncle Bill in WWI or WWII?
This custom tour is the centrepiece of
Canadian War History Tours
My specialty is research, story-telling and putting together a picture of individuals in these wars. Or are you interested in a particular regiment, or certain battles and how they played out? These tours begin with preliminary research. By the time we go over, we'll know where to pick up the trail, where it goes, and what happened. To stand at the grave of a relative who fought is powerful.
All tours come with at least a keepsake scrapbook (approx. 20 pages) of the group, historical places visited and photos. If we're studying a relative, these tours come with a keepsake booklet, combining historical photos and tour photos.  See the six tours below for more set itineraries.
All my tours are flexible and we can bend them to people's interests or passions. You get picked up at airport or train and away we go!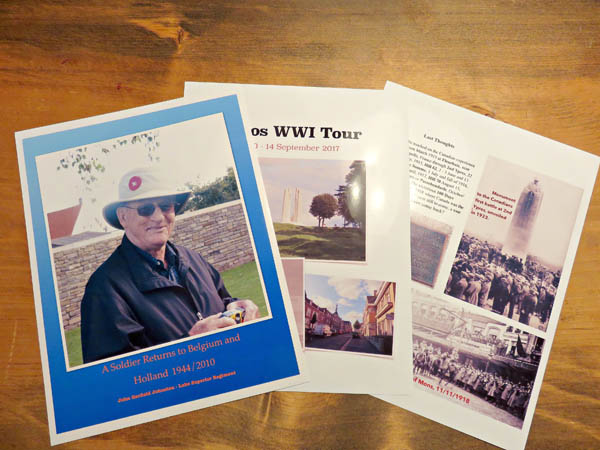 World War One-01
5 to 7 days
With this tour we will follow the Canadian Corps from their initiation in Fleurbaix, France to their baptism of fire in the Ypres Salient, Belgium and battles in the Somme, Vimy and Hill 70.
The "100 Days" Centenary Tour
5 to 7 days
We follow the Canadian Corps from the turning point of WWI, 8/8/1918 Amiens, France to the end in Mons, Belgium and the 1st Armistice.
The Liberators Tour – WWII
7 to 10 days
From D-Day in 1944, through the French Falaise Gap, into Belgium and the Liberation of the Netherlands we follow the trail of the Canadian Corps.  Can include Dieppe.
The Ypres Salient Battles
5 Days
2nd Ypres 1915, Hill 62 1916, 3rd Ypres/Passchendaele 1917.  An examination of the Canadians in the Salient.
The Battlefields and Beer Tour
5 days
You're  not in wine country now!  Flanders and Belgium are renowned for their excellent breweries and beer.  We'll immerse ourselves in the history, visit some breweries and sample the wares.
The Odds and Sods Tour
5 to 7 days
From Talbot House in Poperinge, BE to John McCrae's grave in Wimereux, to Dunkirk and La Coupole, FR, where the V2 Rocket was scheduled to launch – you pick – diverse and fascinating.
The rest of our trip into wine country was amazing, but your Great War tour was the highlight!
L. Knight
Your knowledge and passion for the Great War is unmatched and made for a trip that will not be forgotten.
R. Boos
She has connections on a personal level that you just can't buy. I learned more than I ever expected as the factual with personal stories came to life.
S. Greenwood

 P.O. Box 237, Longview, Alberta Canada   T0L 1H0
(403) 689-3990
cdnhistorytours@gmail.com
www.canadianwarhistorytours.com